How Parents in a Canadian Public School System Learn About Their Children's Diversity Education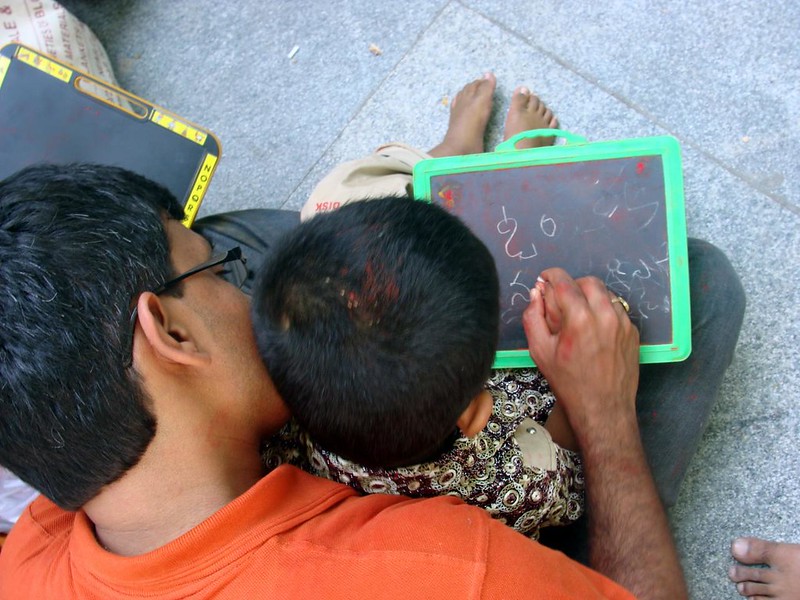 The General Problem
Sooke Schools 62 (SD62) launched its second strategic plan (2021-2025) in September 2021 after a year-long evaluation of the outputs and outcomes of the first strategic plan (2018-2021). As part of this evaluation, the district conducted a survey in April 2021 which was completed by 1,095 people, with 892 people (81.5% per cent) identifying as parents and 58 people (5.3% per cent) identifying as Indigenous (First Nations, Métis, and Inuit). A key finding from the survey was that the language in the strategic plan should be understood by everyone who would review it. Another finding was that the district should draft its strategic plan with a vision that included increased emphasis on inclusion, diversity, and equity.
The intent of the research project titled Speaking Across Barriers: How Parents in a Canadian Public School System Learn About Their Children's Diversity Education (University of Victoria HREB #22-0136) is to aid SD62 in developing communication strategies and language which will help the parents, guardians, and caregivers of SD62 students and the greater SD62 community understand and support the inclusion, diversity, equity, and accessibility (IDEA) objectives within the 2021-2025 strategic plan.
The Research Questions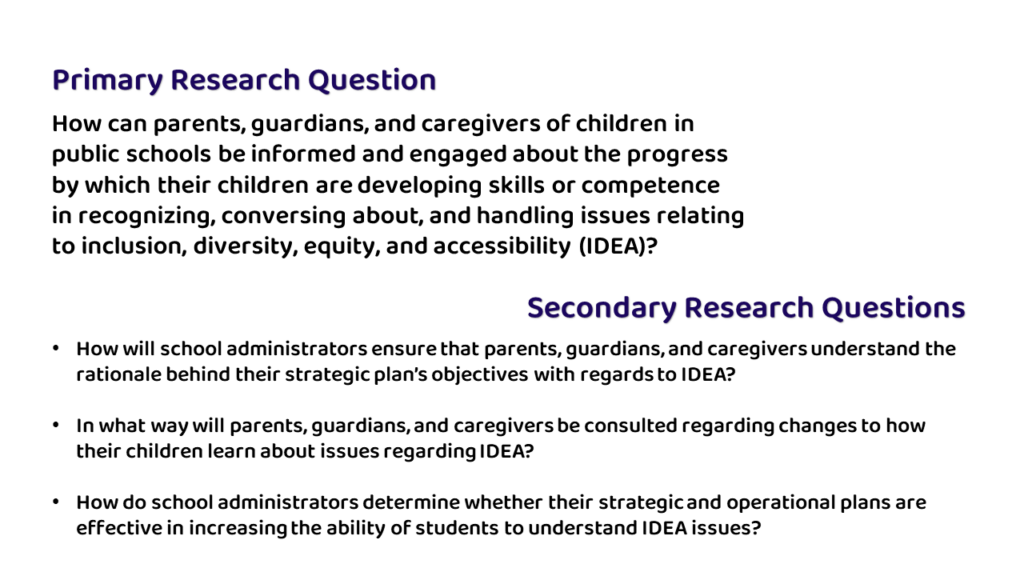 ---
The Research Team
Principal Supervisor
Dr. Evert Lindquist is a professor with the School of Public Administration with the University of Victoria. He joined the SPA in 1998, serving as the Director until 2009 and again from January 2012 to June 2015. Professor Lindquist has been the Editor of Canadian Public Administration, the journal of the Institute of Public Administration of Canada since January 2012. He was awarded BC Lieutenant Governor's Silver Medal Award for Excellence in Public Administration, Institute of Public Administration of Canada (Vancouver/ Victoria Regional Groups), 23 June 2016.
Co-Supervisor
Dr. Sarah Marie Wiebe grew up on Coast Salish territory in British Columbia, BC. She is an Assistant Professor in the School of Public Administration at the University of Victoria and an Adjunct Professor at the University of Hawai'i, Mānoa with a focus on community development and environmental sustainability. She is a Co-Founder of the FERN (Feminist Environmental Research Network) Collaborative and has published in journals including New Political Science, Citizenship Studies and Studies in Social Justice. Her book Everyday Exposure: Indigenous Mobilization and Environmental Justice in Canada's Chemical Valley (2016) with UBC Press won the Charles Taylor Book Award (2017) and examines policy responses to the impact of pollution on the Aamjiwnaang First Nation's environmental health. Alongside Dr. Jennifer Lawrence (Virginia Tech), she is the Co-Editor of Biopolitical Disaster and along with Dr. Leah Levac (Guelph), the Co-Editor of Creating Spaces of Engagement: Policy Justice and the Practical Craft of Deliberative Democracy. At the intersections of environmental justice and citizen engagement, her teaching and research interests emphasize political ecology, policy justice and deliberative dialogue. As a collaborative researcher and filmmaker, she worked with Indigenous communities on sustainability-themed films including To Fish as Formerly. She is currently collaborating with artists from Attawapiskat on a project entitled Reimagining Attawapiskat funded through a SSHRC Insight Development Grant. Sarah is also a Co-Director for the Seascape Indigenous Storytelling Studio, funded through a SSHRC Insight Grant with research partners from the University of Victoria, University of British Columbia and coastal Indigenous communities.
Second Reader
Dr. Lyndze Harvey is an Assistant Teaching Professor in Curriculum & Instruction, Faculty of Education at the University of Victoria. She also teaches in the Educational Psychology and Leadership department and acts as a Practicum Supervisor for Teacher Education at the University of Victoria.
Principal Researcher
Trisha L. Renken-Sebastian is finishing a Masters degree in Community Development at the University of Victoria where she hopes to eventually work in either the provincial government or a nonprofit organization to help young people of color find their way safely in the world. You may read more information on the About page.
---
Executive Summaries, Reports, and e-Newsletter Updates
Survey Recruitment Announcement #1
Survey Recruitment Announcement #2
---
Current Status: Formatting and editing the 90% complete draft.
State of Data Collection: Completed as of 30 June 2023. The release of any findings are pending review from the supervisory team.
---
Resources for Parents, Guardians, and Caregivers of SD62 Students
Resources for Current and Former Members of the SD62 Board of Trustees
Resources for Current and Former District Executives and Individual School Administrators
---
Website design inspired by ShidaBluDesign.
This work is licensed under CC BY-NC-SA 4.0.